An Oasis of Hope
Located at 701 11th Avenue, Gateway Faith Fellowship is a full gospel non-denominational church in Fulton, Il. We have been serving the communities of Clinton, Fulton, Camanche and the surrounding areas since 2003.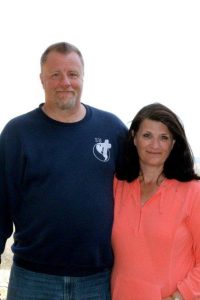 Pastor Wayne Wiersema has been pastoring for over 20 years, preaching and teaching God's word boldly with passion and authority. Him and his wife Mary have 3 children and 8 grandchildren who all faithfully love and serve the Lord.
A former mechanic by trade and business owner, he was radically saved by God and Baptized with the Holy Spirit. Since then, he has been faithfully following the Lord and going wherever God sends him. He has traveled to many countries around the world including Costa Rica, Kenya, Mozambique, Malawi, and South Africa preaching the word of God.
An evangelist at heart, he has a passion for seeing the lost come to know Christ. Without apology, he stands up for a biblical worldview in a world that is rapidly turning away from God.
Biblical
We believe in a biblical worldview. What that means is we teach and follow the standards of the Bible in money, relationships, politics, and every area of life.
We believe the Bible is the authoritative and inspired Word of God. It is the absolute standard for faith, life and behavior for all who would seek to know God and follow Christ
Christ Centered
We believe in the Lord Jesus Christ, the only begotten Son of God, who was conceived by The Holy Spirit and born of the virgin Mary. He was from the beginning with God and in fact is God.
He came to earth to save the world rather than to condemn the world through His death, burial, and resurrection. He is the only way to God the Father and to everlasting life!
Holy Spirit Empowered
We believe in the Holy Spirit as the eternal third person of the Trinity. He has always been active in the works of God, in creation and in His dealings with man.
He is present in the world to convict us of sin and draw us to Himself. he is our Counselor and Guide to truth, who dwells within us and empowers God's people.
Missional
We believe in Leading people to a saving knowledge of Jesus Christ and teaching them to share their faith with others
Come visit us!
Sundays at 9:30am
(815) 589 – 4283
701 11th Avenue Fulton, IL 61252